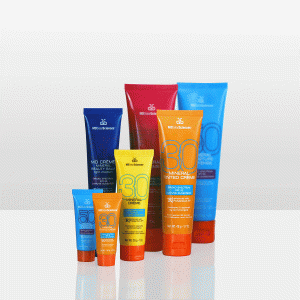 At COMPAX, we understand the significance of effective tube decoration in making your brand stand out. We offer a diverse range of tube decoration options to cater to your unique requirements, allowing you to create the perfect packaging solution for your brand. Our dedicated team is committed to working closely with you to ensure that your tube not only looks exceptional but also fits within your budget. Whether you're looking for color matching, silkscreen printing, UV gloss finishing, or other customization possibilities, we've got you covered.
Customization Possibilities #
Offset Printing #
Offset printing is a versatile technique that allows for high color accuracy and vibrancy. This method involves transferring an inked image from a plate to a rubber blanket, which is then pressed onto the tube's surface. We offer various options, including simple design offset, gradual/dot offset printing, and large area offset, allowing you to achieve the desired visual impact.
Silkscreen Printing #
Silkscreen printing employs a mesh to transfer ink onto the tube's surface, except in areas blocked by a stencil. The ink used in this process creates a slightly raised printing pattern. Silkscreen decoration supports up to 6 colors, but it's essential to avoid closely overlaying colors since each color is applied in a separate pass, leading to slight variations in placement.
Hot Stamping #
Hot stamping is a luxurious and high-impact decoration technique. It involves transferring pre-dried inks or foils to the tube's surface at high temperatures. Hot stamping can be applied in glossy or matte finishes, enhancing the overall visual appeal of your packaging.
Labeling #
The possibilities with labeling are virtually endless. You can choose from various labeling options, such as in-mold, full-wraps, spot labels, and expanded content labels. Using labels can provide intricate detail and ensure artwork continuity for your brand, allowing you to convey your brand message effectively.
CMYK Printing #
CMYK printing refers to the four ink colors: cyan, magenta, yellow, and key (black). This process is ideal for laminate tubes and can reproduce intricate and colorful design patterns. It's an excellent choice for achieving vibrant and complex visuals on your tubes.
PMS Color Match #
With PMS color matching, you can ensure that your tube color aligns perfectly with your brand's identity. COMPAX offers a comprehensive color matching process that allows you to select any Pantone color, approve pre-production samples, and have confidence that the color will remain consistent across every production tube.
Texture #
We provide options for both matte and glossy finishes for closures and tube textures. Additionally, you can enhance your tube's aesthetics and functionality by adding UV gloss, which provides extra shine and additional barrier properties.
Minimum Order Quantities (MOQs) #
Our minimum order quantities for COMPAX tubes typically start at 10,000 pieces. Depending on the complexity of the chosen decoration technique, the MOQ may increase to 30,000 pieces. We understand that each project is unique, and our team is ready to work with you to determine the most suitable MOQ based on your specific needs.