Understanding Cap Drag #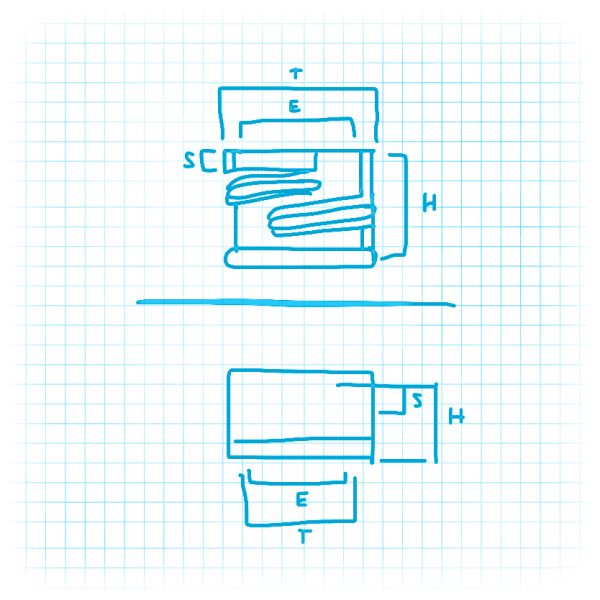 Cap drag is a common issue that occurs when the dimensions of either the bottle's neck finish (T and E) are too large, or the closure's thread dimensions (T and E) are too small. For years, the Plastics Industry Association (formerly known as the Society of the Plastics Industry) has provided industry-standard thread dimensions for various neck finishes. These standards are designed to ensure compatibility between bottle necks and closures, as published by the Closure & Container Manufacturers Association (now part of the International Society of Beverage Technologists).
While it may seem that a 24mm neck finish, for example, would be universally compatible across the board, this isn't always the case. Non-compliance with these standards can lead to cap drag issues, emphasizing the importance of reviewing drawings and conducting compatibility tests before committing to production.
How Cap Drag Occurs #
Cap drag arises when the closure's dimensions are too small, causing friction between the T and E dimensions of the bottle and closure. This friction can lead to several problems, including false application torque. When applied on a filling line, it may seem that the closure is properly sealed, but in reality, it hasn't been applied securely. This increases the risk of packaging leaks due to inadequate sealing.
Preventing Cap Drag #
To avoid cap drag and its associated problems, consider the following steps:
Drawing Review: Before starting a project, have all drawings thoroughly reviewed to ensure compliance with industry standards. This initial step can help identify potential cap drag issues early in the process.
Component Testing: Test samples of all components together, including the product, before proceeding with orders. This real-world testing can uncover compatibility problems and prevent the production of unusable stock.
Quality Control: Collaborate closely with component suppliers and ensure they conduct regular quality control checks during production runs. This practice helps maintain adherence to drawing specifications, reducing the risk of cap drag during manufacturing.
By following these steps and maintaining a proactive approach, you can significantly reduce the likelihood of cap drag issues in your packaging. At COMPAX, we understand the importance of proper closure compatibility and are here to assist you in manufacturing plastic bottles that meet the highest quality standards for your product.